Bubble Bobble Quest
Developer:

Playrix Entertainment


Price:

$14.95

$5.23

- Save $9.72!
Discount:

65%
File Size: 3.5 Mb
Bubble Bobble Quest is a brand new remake of the popular retro computer game Bubble Bobble. The main heroes are two little dragons named Bub and Bob. They live in a magical world that has been flooded with insidious monsters who are now after our two little friends. In spite of their size the dragons are brave and clever. They have a magical ability to blow bubbles, which can entangle their enemies inside of them. Once the enemy is trapped, the bubbles can be easily popped by the little fellows.

There are 10 new different types of dangerous monsters led by the Evil Troll, 100 levels, 150+ new items and bonuses, and a multiplayer mode!

Download Bubble Bobble Quest and you will definitely fall in love with this exciting game!
Buy the full version of Bubble Bobble Quest
-
65% OFF
Free download Bubble Bobble Quest
3.5 Mb
Screenshots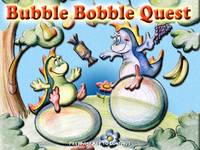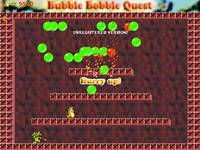 System Requirements:
Windows 9x/Me/2000/XP/Vista/7
We offer the best discounts for Bubble Bobble Quest software. You can buy Bubble Bobble Quest with 65% discount and save $9.72 on your purchase. No coupon code needed, just use the link at this page to get the best price. Also we can offer coupons and discounts for other software from Playrix Entertainment.